High Reliability Schools Level 3
Guaranteed & Viable Curriculum
Parent Survey
Click the Survey Icon below to access and complete the HRS Level 3 Survey for Parents. Your voice is important to us! The survey opens on Wednesday, December 07, 2022 and closes on Friday, December 16, 2022 at the end of business (5:00 PM).
High Reliability Schools
Parent Surveys
Phase II - HRS Levels 1, 2, and 3 Parent Surveys will be re-administered for the end of the year in March (Level 1), April (Level 2). and May (Level 3). Your input is extremely valuable as we seek ways to improve our communication with all stakeholders. Thank you for participating in Phase I, and we look forward to hearing from you in Phase II.
Southwood Elementary School's mission is to equip and prepare the whole child for success both academically and socially as they continue their educational journey.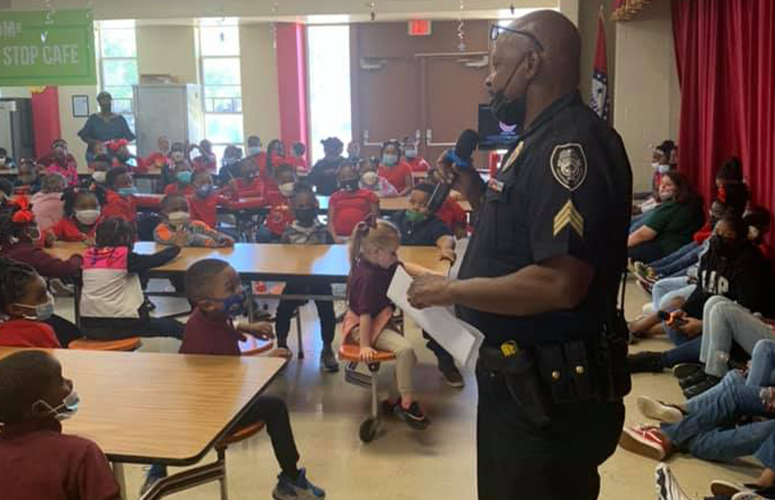 Southwood Elementary School
4200 S. Fir St.
Pine Bluff, AR 71603-6848
(870) 543-4390
Southwood Elementary School staff, parents, and community are dedicated to educate the intellectual, personal, social and physical growth of all students. Our highly qualified staff recognizes the value of thoughtful planning by incorporating best practices of teaching using research based instruction and collaboration among teachers. Our teaching practices reflect the need for a strong school community in order to rigorously challenge our students. Through diversified experiences, our students maximize their potential, achieve readiness for college and careers, and succeed in a safe and caring environment.